Just a Bit features mostly shades of white/gray with just a bit of color for accents. A versatile and elegant kit for your scrapping collection. Includes a total of 28 elements; 24 unique and 4 recolored or with shadows added, 5 patterned papers and 5 solid papers.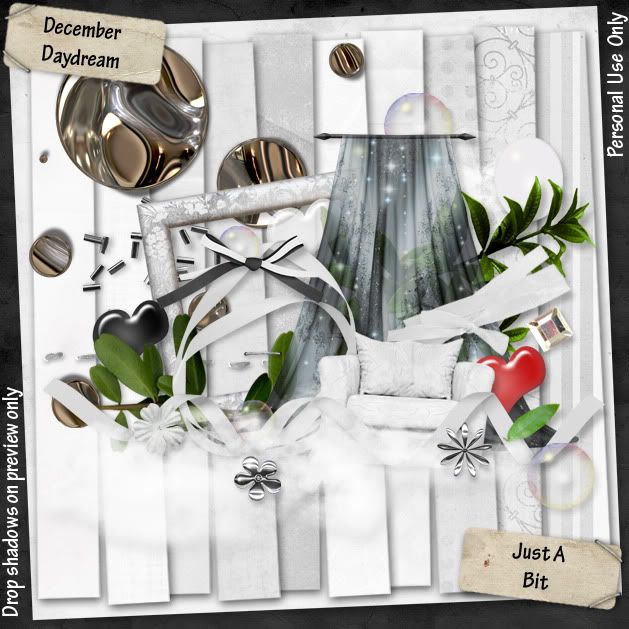 Available at
Natural Designs in Scrapbooking
and
Ivy Scraps
Here's a free QP made using this new kit. Hope you love it!
Click the image to download.